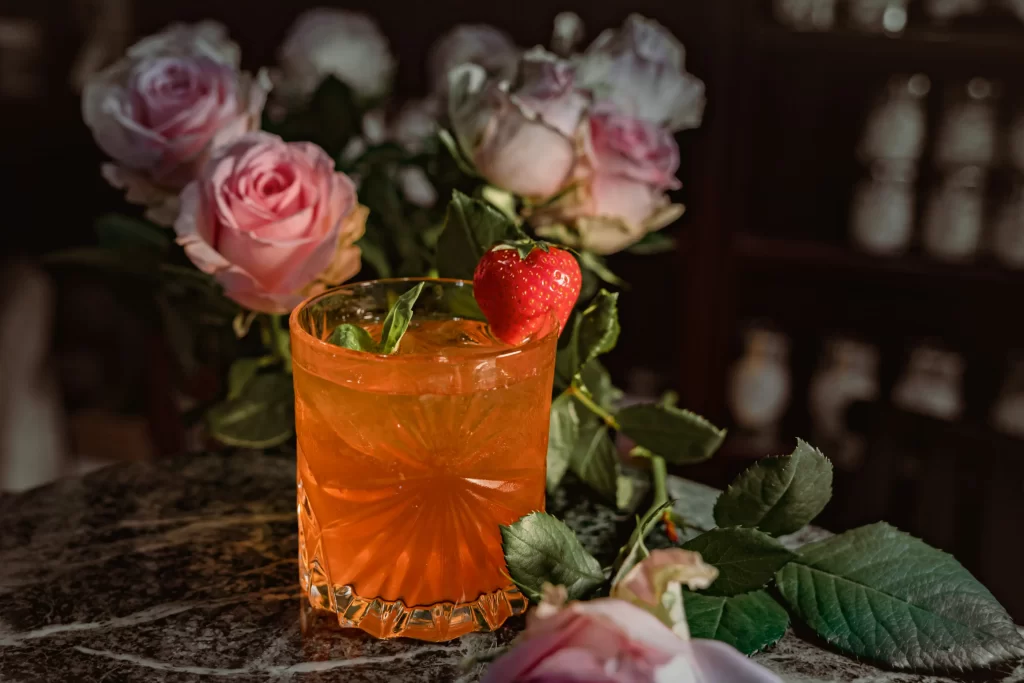 In a small pot over medium heat combine the sugar, water, sliced strawberries and basil leaves
Bring to a simmer and cook until the strawberries are mushy and the syrup has thickened, around 15 minutes. Remove from heat and let it cool down.
Prepare the cocktail: In a small pitcher combine the strawberry basil simple syrup, gin and lemon juice. Stir to combine. Add the ice and top with the soda.
Serve immediately garnished with mint sprigs, basil leaves, lemon slices or fresh strawberries.
Share this post :