There's no better thing than a freshly baked apple crumble and it's one of my favorite deserts. You can enjoy them with a scoop of vanilla ice cream or a good glass of French cider.
For this recipe I've added a little twist – the shortcrust base – so our clients can also enjoy them for take out.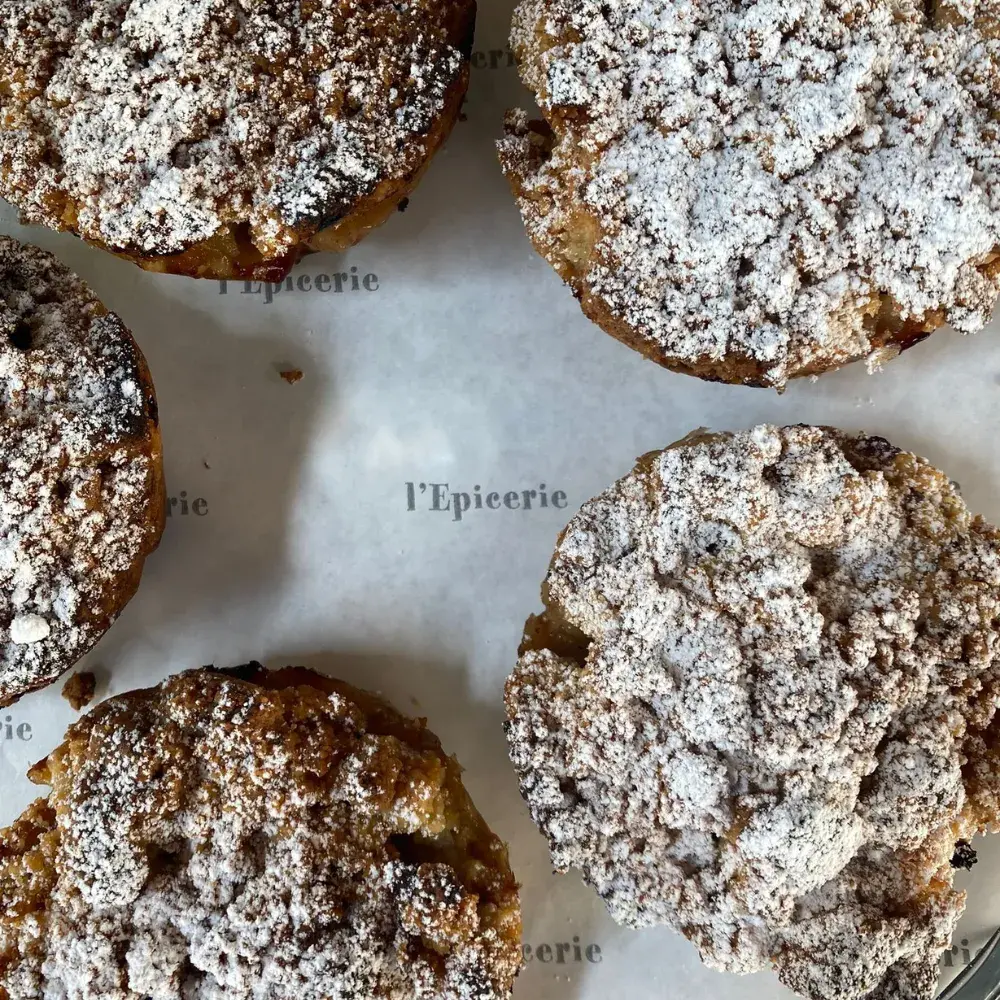 Ingredients for the Apple Crumble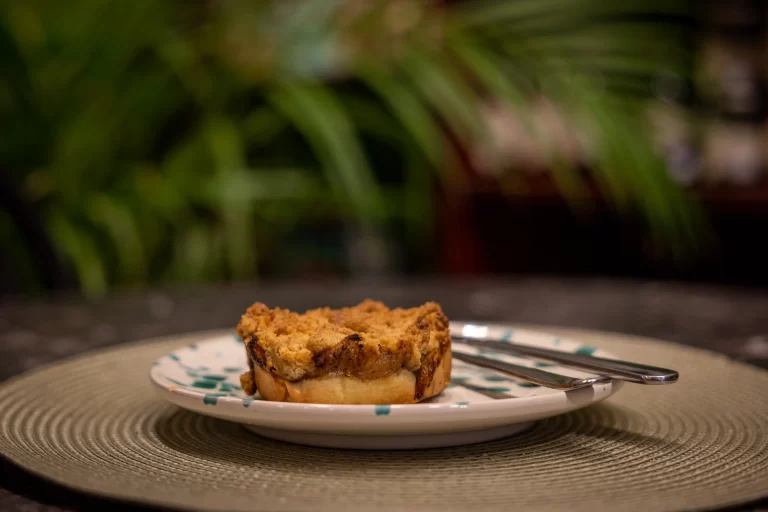 For 6-7 crumbles:
7 apples (I only use Boskoop apples because they are so very flavourful)
150g flour
150g butter
100-150g brown sugar (it depends on how sweet the apples are)
60g ground almonds
My little secret ingredient: vanilla powder.
Preheat the oven to 190°
Bowl number 1 : Cut the apples into cubes, add a little sugar if they are not sweet enough, but the most important is to add some vanilla powder to give them a delicious and juicy taste.
Bowl number 2 : add flour, sugar, ground almond and the butter (again, cut into little cubes) and mix it with your hands. I prefer to leave some big chunks of butter coated with the rest of the ingredients, because it tastes better afterwards.
Now that the preparation is ready, you just need to assemble everything.
First, take out the dough and roll it until it's very flat. Cut the dough into circles (the size of your tins). Place the dough with parchment paper into the tins. Place some apples on it and top the crumble mix. Repeat until you have nothing left.
Put them in the oven and bake for at least 45 minutes.
That's it, now go and enjoy your delicious apple crumble!
Share this post :